Lots going on at the farm now! Glenn has several greenhouses open and the tomatoes are up and growing. So many wonderful veggies have been seeded with the promise of the Spring sun warming the soils for us to begin planting outside. I know there will be at least one more letter before I report that news – not too far off 🙂
Glenn is still in search of the perfect orange tomato, so there will be some fun tasting opportunities this summer. Traditionally, he grows Valencia, which, hands down, has the best flavor of any we have tried. BUT, on our large scale, it is hard to control disease in them, and they do not carry much resistance. AND, you already know we are not big on spraying, so we try to tailor our varieties to ones that perform well on our farm, in our soils. We've had very good luck growing a few other varieties of orange tomatoes but have been unimpressed with the flavor, so there you have it. I am pretty excited about scoring some of the Peruvian fingerling potatoes we love for their wonderfully creamy texture. The All Blue potatoes are nice, too, and a lot easier to source. Glenn is jazzed about finding some corn seed that may be like his favorite Burgundy Delight. Believe me, if it comes true, you'll hear about it and see it in your CSA box and market tables!!!
~We are still attending the  Brookline Market at the Arcade 12-5 on Sundays. There is lots of winter squash, potatoes, root crops, apples, and even spinach and mesclun out of the hoop houses!
Last month we had two new calves without incidence, but no such luck this past month. A sweet little heifer calf was born to a first time mother during that freezing rain spell we had last week. Glenn carried it into the barn to dry off and warm up (it was about 11pm). The next morning it still hadn't nursed, so we locked it up with the mother and she proceeded to do whatever she could to avoid nursing the baby. Now, in this case, the mother was very attentive and protective, but unwilling to nurse. At this point, food is critical. We mixed up the colostrum and Glenn had to give it to the calf through a tube, right into its belly. Later I tried to give it a bottle, but it wouldn't take it, so Glenn had to resort to the tube again. This continued for another two days, while we watched closely to see if the mother was finally going to allow her to nurse. WELL, last night Glenn came in and reported the calf was nursing her tail off! So now we are off bottle duty and are celebrating the new life and that sometimes it just takes time 🙂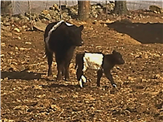 The first of our fabulous and very necessary help arrived from Jamaica on Friday. That is also a real sign of spring and the push to get your food planted. We'll also be able to catch up on the orchard pruning and getting new coverings on greenhouses that need it.
The snow buntings are still here and have been joined by the Turkey Vultures and one Blackbird. Our friend Joe was visiting from JP when a Fisher Cat ran through the front yard. That's a pretty cool sighting! Last year the peepers were vocalizing now, but it had been an open winter… the ponds are still frozen out here and I do not see a break in the weather yet. We'll have to wait a while to hear from our amphibious friends.
Here's a few things we'd like you to do for us this month:
~Subscribe for your CSA box. If you did already thank you SO much. Your subscription helps make our early seed and supply ordering possible. It also keeps the cash flow going to pay our year round local labor, as well as the workforce that just arrived. So SIGN UP TODAY! Already a member? Login here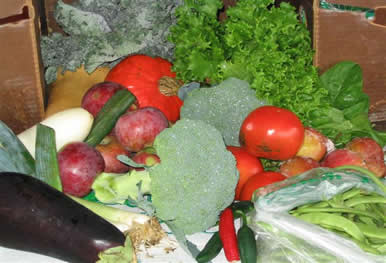 ~Check out the Tomato order form. There are also eggplants listed and I just got the peppers listed 🙂 The list is also a resource for those of you plannig your containers and gardens. Ordering now also helps us figure if we need to grow more of something. Naturally, all the plants will be offered for sale at the Lunenburg farm, but pre-ordering is a pretty safe way to ensure you secure your favorite variety. Plants will also be for sale or order pickup at the New Braintree farm, the Brookline Winter Market and early at any of the summer markets. We can also ship them! Great Tomato Plants
~Let us know if there is something we should be growing for you. Really? Yes, really. Not that we have any problem finding new varieties we want to try, but special requests keep things interesting and we will try our best accommodate them. SO, whether you are a plant shopper, produce market shopper, or a CSA member, give us a shout out. email or facebook works best. Last month a member requested Gai Choi – so guess what, I found two varieties and now you are all gonna get it :~)
email or facebook it